Google STEP Internship
In the summer of 2019, I had the pleasure to work as a STEP Intern at Google Singapore. I was part of the Research and Machine Intelligence team, working on on-device machine intelligence.
During my time there, I worked on crafting an end-to-end product including: implementing an on-device data collection pipeline, data analysis using TensorFlow-Lite, and creating an Android application to display the data in a meaningful visual manner to aid data exploration.
Throughout the internship I worked with various stakeholders: a UX designer to brainstorm and craft the data visualisation UI, and other team members to discuss the architecture of the app. I had also worked with an API that was still in development, and so had to collaborate closely with people from other offices.
Other activities included: an intern yacht party(!!), building up ML knowledge by taking the ML Crash Course, weekly book club sessions reading the DeepLearningBook, an intern trip to Langkawi, and lots of rock climbing sessions at the office climbing gym.
Special thanks to Cristen and Aaron for being such amazing hosts and co-hosts, and for being so patient with my questions.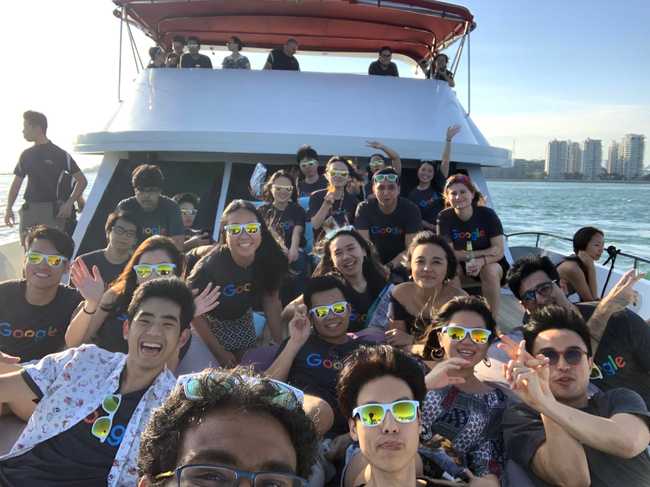 Intern yacht party :)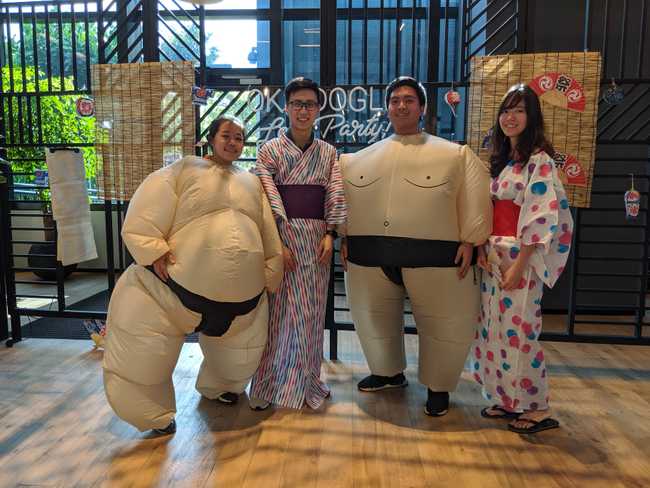 Our team's interns!